WELCOME
TO RISHIKESH'S OFFICIAL RAFTING & CAMPING WEBSITE
WHERE YOU CAN DISCOVER ALL THE CAMPS AND
CHEAPEST RAFTING PACKAGES IN RISHIKESH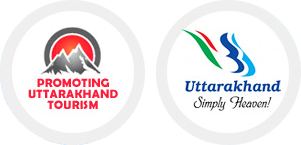 RAFTING,
CAMPING,
BUNGEE JUMPING,
ADVENTURE, FUN:
IT'S ALL IN
RISHIKESH
Camping and rafting are two major fun filled activities that are undertaken by tourists on the banks of the River Ganga. Overnight camping at Rishikesh – a popular recreational activity can be explored to enjoy the nature in a completely refreshing way. While the birds are chirping around and water is gushing away, people can simply relax or even choose to swim in the river waters. To feel the essence of living with nature and enjoying the flow to the core, rafting becomes a must experience activity for one and all.
know more
IS THIS
YOUR
FIRST
VISIT TO
RISHIKESH?
HOW TO CHOOSE RAFTING PACKAGE
Read Help
RAFTING & CAMPING NEWS
All the Beach Camps in Rishikesh were banned by NGT (National Green Tribunal) few years ago to stop waste disposal in River Ganga. But few camps are still operational near Ganga & Beaches which are working under NGT norms. Check all Camps near Ganga and Beaches
Why RiverRaftingRishikesh.Com?
Why am i here? What is the difference between RRR and other websites?
1

RiverRaftingRishikesh.Com knows Rishikesh better

2

Plenty of Choice: Covering 30+ camps

3

Browse Camps by location, by type, by facilities, by price

4

Actual photos of camp and surroundings

5

Guaranteed lowest package prices

6

Get best deal on group reservations MORE...
BEACH CAMP OR
JUNGLE CAMP
CONFUSED?
SEE COMPARISON
POPULAR TAGS: rishikesh, rafting, river rafting, hotels, yoga, places to visit, tourism, weather, temperature, triveni ghat, bungee jumping, bungy jumping, rafting packages, resorts, camps, ashram, rafting season, best time to visit, rishikesh trip, tourist places, uttarakhand, sightseeing, places near rishikesh, white water rafting, trekking, best resort, temperature in rishikesh today, what to do, rishikesh pics, adventure, luxury camps, meditation, best time to visit, rafting charges, places around rishikesh, tents, accommodation, camping packages, list of tourist places
USEFUL INFORMATION
WHITE WATER RAFTING IN
SPECTACULAR GANGA RIVER

Holidays and weekend getaways at Rishiesh - the adventure capital of India.
CHOOSE A CAMP TO STAY